Advanced production equipment, superb production technology
Wire

Rack Shelving
Wire rack shelving offers unobstructed shelf openings with maximum storage capacity.
This is a low cost solution to your storage needs.

Wire rack shelving is designed for greater shelf loads, thanks to heavy gauge steel construction. It does the job of several conventional shelving sections at a fraction of the cost. Shelves adjust on 1-1/2" centers.
his kind of wire shelving provides greater strength.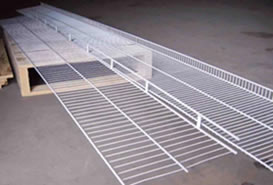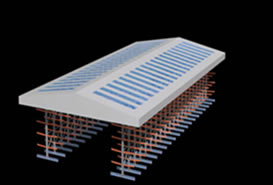 Products List
Services
"Guarantee of Consistent Quality
State of Art Equipment and Strong Technical Backup"